Jr. High Golf Team Competes at EIPS Tournament!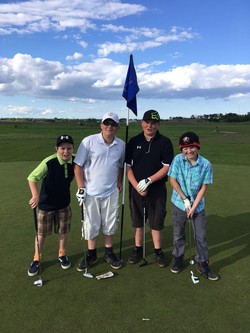 The Junior High golf team competed at the EIPS league championship, shooting a best ball score of 47.  Pictured in the team are (L to R), Chris Couilliard, Hunter Nuefeld, Carter Schickerowsky and Adam Yuke.
Lamont Lakers Coaching Staff Wins EIPS Coaches Tournament 2017!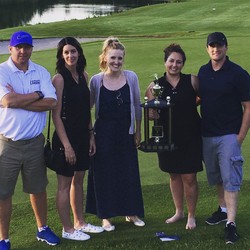 The EIPS Coaches tournament 2017 was won by our very own Lakers Coaching staff consisting of (L to R) Mr. Kokotailo, Mrs. Fossum, Ms. Howatt, Ms. Sorotsky and Mr. Campbell.  The team shot an amazing -5 in the best ball tournament and won in the third round of a chip-off courtesy of Ms. Sorotsky!
Golf Program Continues this Spring!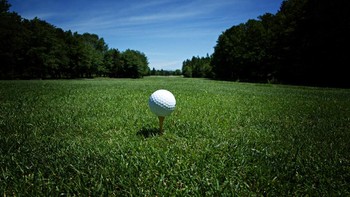 The Lamont Lakers are proud to announce the continuation of the "Lakers Golf Program" starting in May in partnership with Whitetail Crossing Golf Club in Mundare.  Interested students will get a chance to learn the game, practice skills and play a round of golf in try out for the junior high and high school golf teams at Lamont High
Topics to be covered are:
1. Putting
2. Chipping/Pitching
3. Sand Shots
4. Short Iron Shots
5. Tee Shots
6. Etiquette/Rules
The five week program will conclude with a 9 hole team scramble championship with junior high winners going to the EIPS golf tournament June 5th.  Program will begin Tuesday, May 2nd and run every week and finish May 30th with the 9 hole scramble.  Costs will be $50 for the 5 week camp which includes the 9 hole round of golf, driving range time and transportation to and from the course.
For more information or if you have any questions contact Cory.Kokotailo@eips.ca 
Fore!!!!